Eyeglasses
Eyeglasses, Frames, & Specialty Lenses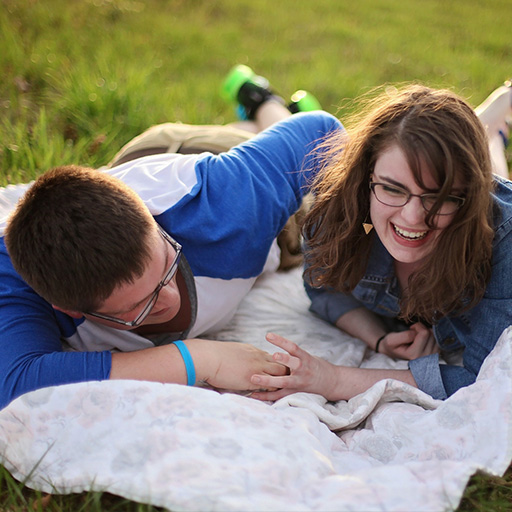 With
Wythe Eye Associates
, you can expect the following:
Quality eyewear and lenses
Frame and Lens Guarantees
Hundreds of eyeglass frames in stock
Made expertly and exactly to your prescription
Friendly Staff
If some other optical providers offer One Hour Service, why should I wait?
The most common problem we encounter is a patient unhappy with their glasses made at a discount eyeglass facility. A high quality pair of eye glasses can't be delivered in a "fast food" style.
EYEGLASSES, SPECIALTY LENSES, GREAT EYEWEAR WITH STYLE AND PERFORMANCE
Wythe Eye Associates offers one of the largest selections of eyeglass frames and lenses in Wytheville, Pulaski, Bluefield & Galax, VA. Come by our Optical Shop to see the wide variety from which to choose. Our very own opticians personally select each frame on display in our inventory. We take great care in making our selection of individual frames in order to offer you the latest renowned lines of designer, top quality eyeglasses and sunglasses.
You'll find that we match your frame with the latest in ophthalmic lens design to complete the perfect "look" for you. We carry an extraordinary collection of designer eyeglass frames including Nike, Fossil, Marc Jacobs, Jimmy Choo and many others.
We carry many different lens designs and treatments to maximize your visual needs because we believe you should not settle for less when it comes to your precious eye sight. Whether it is Transition lenses that automatically tint accordingly to light levels or advanced non-glare lenses, we carry everything you need to let you see the very best.
QUALITY EYEGLASSES TAKE A LITTLE EXTRA TIME AND EXPERTISE, AND CAN'T BE MADE CHEAP.
Our eye doctors use years of experience to determine the best prescriptions for you and your lifestyle.
Lenses and frames are then custom-measured and fit by a trained technician who is thinking of your needs and the way you will be using your new eyewear.
Our products are latest-generation – no "older models" or discontinued versions.
Eyeglasses are carefully manufactured in a US facility where they don't ship unless they are just right.
Quality glasses take a little extra time and expertise.
Checks and balances are in place because we hold our vendors to the highest standards.  Unlike many big retailers, we don't own the manufacturing or the lens labs so we are able to hold them accountable to your satisfaction.
Tips for Getting the Most Out of Your New Eyewear
Start wearing your new glasses immediately
Wear your new glasses continuously unless prescribed for special use only
Wear your glasses as close to your face as possible – poor fit can change the prescription
Clean them regularly with proper solutions and cloths to keep the surface free of debris and smudges
Progressive Lens Wearers: Point your nose at reading material and adjust your chin to bring reading materials into sharpest focus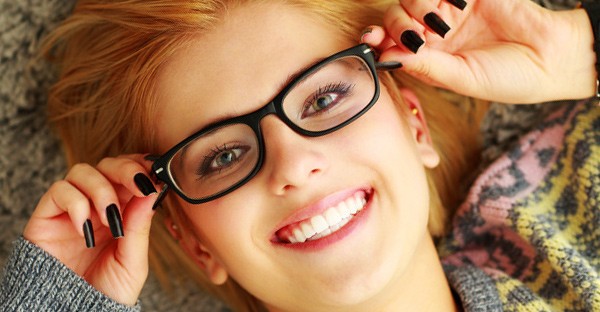 Essilor Visioffice
Today's high-resolution lenses require laser-precision measurements to perform their best. Our Visioffice system from Essilor allows the opticians to obtain every possible parameter required for modern lenses with extreme accuracy. Our Visioffice system will let you see your best from your new custom, digital lenses from Varilux. No-line bifocals and single vision lenses can be produced precisely the way your eyes will be using them.
Our high-definition digital lenses use the Visioffice® System to calculate a perfect match of lenses based on eye, frame and behavior data. This "dynamic 4D" measurement system uses eye data by precisely tracking optical Eye Center Rotation, or "ERC." To focus, the eye rotates around a fixed point called the ERC. The Visioffice® system uses advanced technology to measure this ERC and your dominant eye to make your custom lenses. Frame data such as the size and fit are taken into account to ensure that your new lenses are made precisely for your frame. Behavior data uses natural head posture and gaze to target best vision where you look and see. High-definition digital lenses uses the latest in manufacturing techniques to ensure sharper vision at any angle and under any lighting conditions.
Enhanced Fit™ lenses use W.A.V.E. technology™ to provide sharper vision as well as take into account frame data and prescription to make custom lenses for you. Ipseo™ lenses add behavioral data to create a lens that matches you personally and creates wide, comfortable vision for progressive lens wearers. Fit™ and Eyecode™ are available in multifocal and single vision versions. The result is clear, sharp vision all the time.
Ask us how the Visioffice™ system can enhance your vision.
In-Office Lens Finishing
Our special in-office lab can speed up your eyeglasses orders and provide lenses when you are in a pinch.
Don't forget lenses for your eyeglasses!
Designer frames may help you look good, but the lenses are what allow you to see well. There are many options to make your lenses lighter weight, non-glare, bifocals without any lines, computer-use designs, transitions that offer sun protection when activated, and different material options that have crisper, clearer optics to give you not only the most optimal vision, but also the most cosmetically-pleasing eyewear available anywhere!
All the choices we offer can feel a bit overwhelming – we understand. That's why our opticians are specifically trained to help you make the best decisions for your unique style, occupation and hobbies.
Varilux No-line Bifocal Lenses